About Us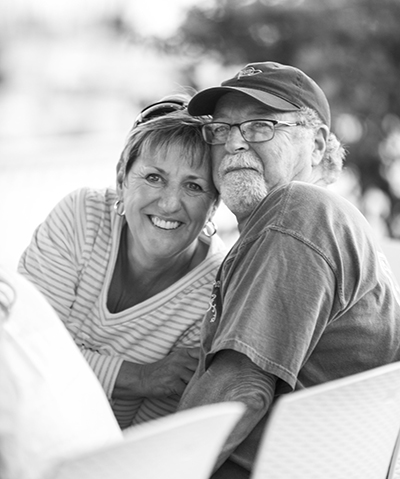 We are glad you found us!
Our church has been a part of the landscape of the Coronado Community for over 30 years. We offer a close family gathering with the emphasis on worship and teaching the Word of God, simply, line by line. As is the tradition of the Calvary Chapel movement, we have a casual setting and desire all to come just as you are.
Our Sunday Services run for 1 ½ hours with the first half being a time of contemporary worship and the last part the teaching of the Word. Our children are encouraged to stay in for the worship service and go to their Sunday School classes before the teaching. In this we hope that the children will come to learn and understand the importance of worship as well as learning the true word of God.
We hope you will come visit us soon!
In His Service & Love,
Pastor Gary & Penny Boggs
STATEMENT OF FAITH
WE BELIEVE IN:
One God eternally existent in three persons: The Father, the Son and the Holy Spirit. Gen 1:26, Matt 28:19
The divine inspiration and infallibility of the Scripture. 2 Tim 3:16
The universal sinfulness and guilt of the human race. Rom 3:23
The deity of the Lord Jesus Christ; His virgin birth, sinless life, death, bodily resurrection and ascension. Matt 1:20, Luke 1:35, 2 Cor 5:2, Is 7:14, 9:6, Mark 16:4, Matt 28:6
Justification by grace through repentance and personal faith in Jesus Christ. Eph 2:8-10, Rom 1:17,
New birth, regeneration. 2 Cor 5:17. John 3:3-7
The person of the Holy Spirit who indwells believers. John 10:22
The filling of the Holy Spirit, distinct from regeneration, as a work of empowering for life and service. Acts 1:8, 2:3-4
The ordinances of water baptism and the Lord's Supper for believers. Matt 3:13, 26:26 Luke 3:21, 22:19, Mark 1:9
Marriage as a God ordained union between one man and one woman for life. Gen 2:24
Public dedication of children of Christian parents. Matt 19:14, Mark 10:14, Luke 18:16
The exercise of the gifts of the Holy Spirit in the worship and ministry of the church. Acts 2:38-39, 1 Cor 12:1,7
The personal return of the Lord Jesus Christ to earth, the gathering of the church, the resurrection of the dead and final judgment to eternal blessing or punishment. 1 Thes 4:16-17, 1 Cor 15:52-53, Rev 19:10, 20:11-12,15